Generator Installation in Atlanta
Do you want to put an electric generator in your house or company as a backup power source? Our qualified generator installation professionals will ensure that everything is done correctly and safely the first time. MD Electrical Integration offers generator installation in Atlanta, Georgia and also offers maintenance, repairs, and generator installation. Thousands of household generators and commercial generators have been erected in grocery shops, companies, high-rise buildings, hospitals, and schools throughout the years. You may rely on us to take care of all of your power generating requirements. To book a free generator installation estimate, call 770-369-6570 right now.
Mark was very professional . Extremely knowledgeable . He installed a swimming pool system for me amd i could not of asked for a nicer looking equipment pad and automation control center
MD Electrical did an amazing job on my house. Need my flood bay lights repaired. MD came out, ON TIME, very professional and got to root of the problem. I appreciate what he did and plan to work with him in the future.
dawit makonnen
2022-02-06
I definitely recommend MD Electrical and will continue to utilize their services. I had the electric panels in my home fixed. Mark arranged to review the issue in a rapid manner. He answered multiple questions and quickly identified the problem. He arrived on time and was able to fix the problem in a matter of hours. He was fair and very knowledgeable. His attention to detail was excellent. I appreciated his professionalism and excellent workmanship. Thank you!
richard brown jr
2022-01-24
ON 12/30/22 A STRONG WIND KNOCKED A TREE THAT WAS ABOUT 150 YEARS OLD WHICH DESTROYED MY ELECTRICAL SYSTEM OUT AND INSIDE OF MY HOUSE! MR.MARK CAME AND ASSESS THE SITUATION AND HE ASSURED ME THAT EVERYTHING WOULD BE ALL RIGHT! HE GAVE ME A REASONABLE QUOTE OF THE PRICE TO REPAIR THE DAMAGES. HE SHOWED UP ON TIME JUST AS HE SAID TO WORK! AS HE WAS WORKING HE TOLD ME ALL THE INTRICAL DETAILS ON PROFORMING HIS TASK STEP BY STEP! HE IS TRUELY AN MD SURGON WHO'S WORK IS PRICELESS. WHEN HE COMPLETED THE JOB IT LOOKED LIKE A MIRACLE. EVEN THE CITY INSPECTER PRAISED HIM FOR A JOB WELL DONE. FINALLY, I SOUNDLY APPROVE HIM AS AN HONEST AND JUST MAN FOR ANY JOB THAT HE PROFORMS!
Talk about beautifully, skillfully, professionally done work! MD Electrical truly Blessed our kitchen with their Exceptional service!!! After being disappointed by the poor workmanship of a previous contractor, I sought the help of proreferral.com to find a license electrician in the area. Through that service, I was contacted by Mark of MD Electrical and he scheduled my consultation for the very next day. Based on his consultation, I could tell that he was knowledgeable and very serious about his work. He discovered that the poor job featured measurements that were not symmetrical, lights were not matching, ceiling cuts were not clean, and the overall electrical work not being up to code. He was very informative. Later that evening, as promised, I received his invoice along with a sketched visual of his corrections for the job! After paying a reasonable deposit, he came out the next day and worked diligently to beautify the project! There weren't any hidden fees and I loved most that he did exactly what he said he was going to do. Additionally, he was very kind and respectable to my family, which was a plus. I most definitely recommend him to any and everyone who needs a professional licensed electrician! (See before and after)
I had an incredible experience by objectively selecting MD Electrical Integration LLC. I had the opportunity in reading this company's history, which indicated they were well organized. As we are all aware, due to COVID-19, there has been serious delays with parts and service companies, absolutely devastating for over a year. I purchased a water heater that needed to be brought up to the current City of East Point Modification Code, After reviewing MD Electrical Integration LLC's History, I decided to seek their help in passing the necessary code. I had the opportunity in meeting Electrician Mr. Mark Howell, which was very impressive in the way he carried himself, especially in a positive professional manner by displaying his knowledge and skills. Mr. Howell was punctual, courteous, and a people's person. I was very pleased with him bringing my water heater up to modification required code. Mr. Howell performed a disconnect procedure which was absolutely necessary in order to pass The City of East Point, mandatory code. When East Point Building Inspector Mr. Timothy Scott, came to do his inspection he stated. "This is what I wanted to see, an excellent job well done". If I may express to all, when it comes that time in your life that you will need electrician, by all means call Mr. Howell and I can guarantee you'll be just as humble and grateful as I'm with Mr. Howell's abilities. Sincerely, Ruth Harris
Mark is a very honest person and he did his best to save me money but still perform the job at the highest level. I would use Mark's services again and I would recommend his services to anyone who want to work with a honest electrician. Thanks Mark for your honesty.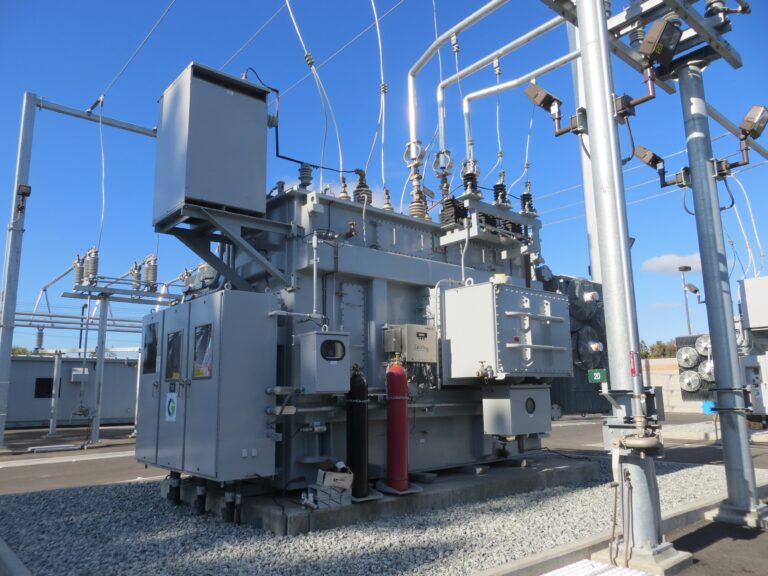 Generator Installation on Top Brands
Any generator brand, manufacture, or model may be installed by our professionals. Give us a call if you've already purchased one and are seeking for a local installation firm.
We are licensed installers for a number of the industry's leading generator manufacturers, including:
But don't be fooled by the short list. We've worked with manufacturers from all around the world on installations. You can rely on us to professionally install your backup or emergency power generator, including all necessary settings.
What Type of Generators Can we Install?
Our personnel are qualified to set up and design unique generator configurations and control panels, such as:
If you'd like to meet with us to discuss a bespoke generator configuration, please contact us to set up an appointment.
Why Hire Us to Handle Your Generator Install or Replacement?
Generator installation is a hard process that necessitates a great deal of planning ahead of time. Some generator manufacturers will only honor warranties if the equipment is installed by a licensed technician. We're Cummins Onan, Kohler, and Generac qualified installers, as well as having certified electricians and master electricians on staff.
We start by consulting the rules of the state, city, county, and homeowner's association. Failure to follow all of their guidelines may lead to a lot of problems and wasted time. If permissions are necessary, we get them as well.
Why DIY Generator Installs are a Bad Idea
So you're a self-assured Do-It-Yourselfer. You've undertaken a couple home improvement tasks on your own with great success. And you've undoubtedly picked up a number of helpful talents along the road. Now, instead of engaging a local generator business to install the generator you ordered, you're considering installing it yourself.
Stop Right There, DIY Master — Leave Generator Installs to Certified Pros Like Us
It's not a criticism of your abilities or expertise. It's just that correctly installing a generator entails a lot more than your typical DIY endeavor. Electricity, gas, permissions, restrictions… the list goes on and on. That isn't even taking the risk aspect into account.
Make the wise decision. Give us a call today and let us take care of the dirty job for you!
Let Us Install Your Generator the Right Way
Local governments not only restrict generator installation, but it may also make or break your warranty. As you can see, the installation instructions for your electric generator are rather detailed. And it's likely that your warranty will be jeopardized if those guidelines aren't followed to the letter.
You can't afford to take that chance. Fortunately, we have the necessary experience, knowledge, and skill to do the task correctly the first time.
The Top-Rated Generator Installation in Atlanta
Save yourself the trouble and the time. For a free backup generator installation estimate in Atlanta, Georgia, call 770-369-6570 now.