The Best Electrician in Atlanta
Whether you need an electrical inspection or a full re-wire, our team of expert electricians is here to help. We offer a range of electrical services across Atlanta and surrounding areas, including installations, repairs, and more. When you work with us, you can expect:
Mark was very professional . Extremely knowledgeable . He installed a swimming pool system for me amd i could not of asked for a nicer looking equipment pad and automation control center
MD Electrical did an amazing job on my house. Need my flood bay lights repaired. MD came out, ON TIME, very professional and got to root of the problem. I appreciate what he did and plan to work with him in the future.
dawit makonnen
2022-02-06
I definitely recommend MD Electrical and will continue to utilize their services. I had the electric panels in my home fixed. Mark arranged to review the issue in a rapid manner. He answered multiple questions and quickly identified the problem. He arrived on time and was able to fix the problem in a matter of hours. He was fair and very knowledgeable. His attention to detail was excellent. I appreciated his professionalism and excellent workmanship. Thank you!
richard brown jr
2022-01-24
ON 12/30/22 A STRONG WIND KNOCKED A TREE THAT WAS ABOUT 150 YEARS OLD WHICH DESTROYED MY ELECTRICAL SYSTEM OUT AND INSIDE OF MY HOUSE! MR.MARK CAME AND ASSESS THE SITUATION AND HE ASSURED ME THAT EVERYTHING WOULD BE ALL RIGHT! HE GAVE ME A REASONABLE QUOTE OF THE PRICE TO REPAIR THE DAMAGES. HE SHOWED UP ON TIME JUST AS HE SAID TO WORK! AS HE WAS WORKING HE TOLD ME ALL THE INTRICAL DETAILS ON PROFORMING HIS TASK STEP BY STEP! HE IS TRUELY AN MD SURGON WHO'S WORK IS PRICELESS. WHEN HE COMPLETED THE JOB IT LOOKED LIKE A MIRACLE. EVEN THE CITY INSPECTER PRAISED HIM FOR A JOB WELL DONE. FINALLY, I SOUNDLY APPROVE HIM AS AN HONEST AND JUST MAN FOR ANY JOB THAT HE PROFORMS!
Talk about beautifully, skillfully, professionally done work! MD Electrical truly Blessed our kitchen with their Exceptional service!!! After being disappointed by the poor workmanship of a previous contractor, I sought the help of proreferral.com to find a license electrician in the area. Through that service, I was contacted by Mark of MD Electrical and he scheduled my consultation for the very next day. Based on his consultation, I could tell that he was knowledgeable and very serious about his work. He discovered that the poor job featured measurements that were not symmetrical, lights were not matching, ceiling cuts were not clean, and the overall electrical work not being up to code. He was very informative. Later that evening, as promised, I received his invoice along with a sketched visual of his corrections for the job! After paying a reasonable deposit, he came out the next day and worked diligently to beautify the project! There weren't any hidden fees and I loved most that he did exactly what he said he was going to do. Additionally, he was very kind and respectable to my family, which was a plus. I most definitely recommend him to any and everyone who needs a professional licensed electrician! (See before and after)
I had an incredible experience by objectively selecting MD Electrical Integration LLC. I had the opportunity in reading this company's history, which indicated they were well organized. As we are all aware, due to COVID-19, there has been serious delays with parts and service companies, absolutely devastating for over a year. I purchased a water heater that needed to be brought up to the current City of East Point Modification Code, After reviewing MD Electrical Integration LLC's History, I decided to seek their help in passing the necessary code. I had the opportunity in meeting Electrician Mr. Mark Howell, which was very impressive in the way he carried himself, especially in a positive professional manner by displaying his knowledge and skills. Mr. Howell was punctual, courteous, and a people's person. I was very pleased with him bringing my water heater up to modification required code. Mr. Howell performed a disconnect procedure which was absolutely necessary in order to pass The City of East Point, mandatory code. When East Point Building Inspector Mr. Timothy Scott, came to do his inspection he stated. "This is what I wanted to see, an excellent job well done". If I may express to all, when it comes that time in your life that you will need electrician, by all means call Mr. Howell and I can guarantee you'll be just as humble and grateful as I'm with Mr. Howell's abilities. Sincerely, Ruth Harris
Mark is a very honest person and he did his best to save me money but still perform the job at the highest level. I would use Mark's services again and I would recommend his services to anyone who want to work with a honest electrician. Thanks Mark for your honesty.
Atlanta Electrical Repair, Installation, & Maintenance
Trusted Electricians Serving Atlanta & Beyond Since 2017.
Whether you are upgrading your electrical system, installing a new one, or just need electrical repairs, we have the skills and experience to get the job done right. Whether you have a
commercial
or
industrial
property, our team will work to make sure your electrical system is safe for you and your business.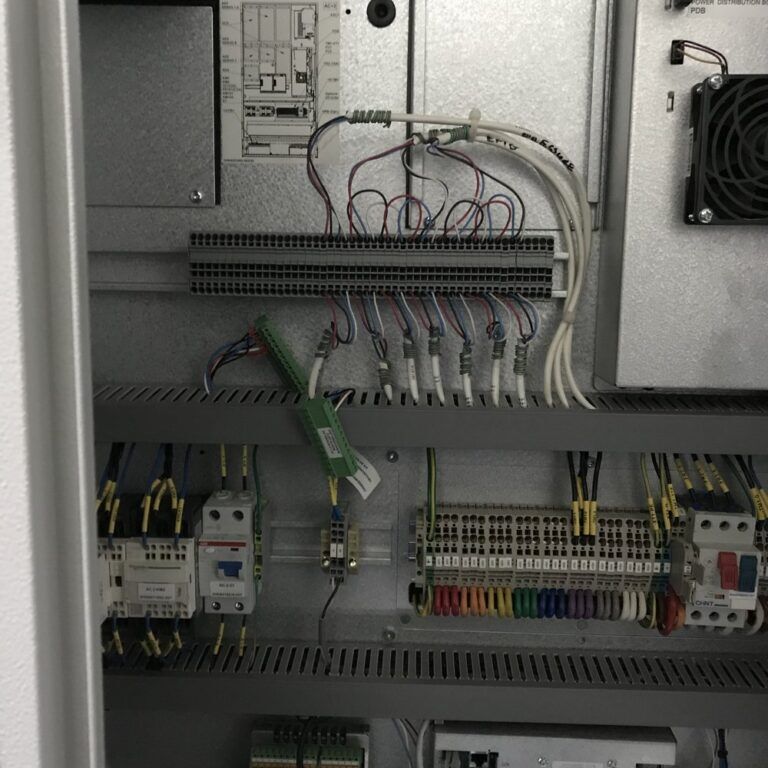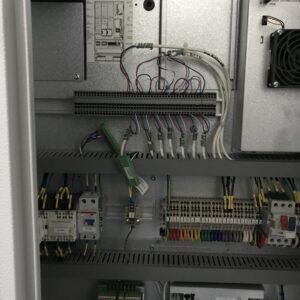 We offer a wide range of services to meet every need and budget. From repairs to full system installation, we're here for you! No matter the service, you can expect fast, friendly service from our experienced technicians, and a high-quality product that will last. With a focus on customer service, we're dedicated to making your experience with us as smooth as possible.
Our team of experts is here to provide you with the advice you need to make the best decision for your business. From start to finish, you can expect excellent service, a clear timeline and upfront pricing. Call us today at (770) 369-6570 to book schedule an appointment!
Don't Put Up with Any Nonsense!
Request an Appointment with MD Electrical Integration
Choose MD Electrical Integration to Be on the Safe Side
Guaranteed 100% Satisfaction
You can hire us with confidence, knowing that we have you covered if something goes wrong. We proudly stand behind every service we provide and want to make sure you have a positive experience with us. If something isn't right, let us know and we'll make it right.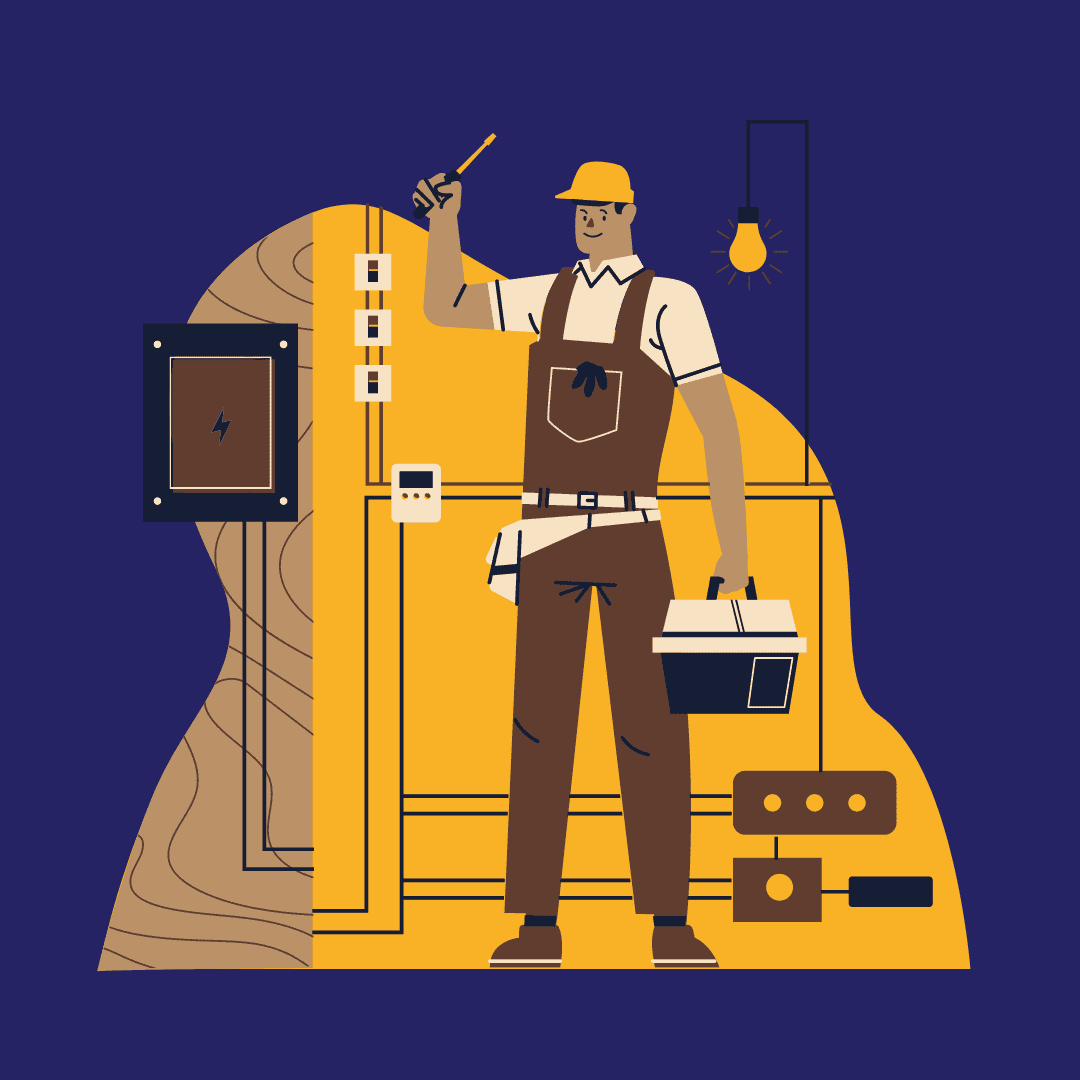 Trustworthy Local Electricians
We have a network of contractors across the country to help with any electrical problems your home might have. Our technicians are trained to handle any project, from installing recessed lighting to fixing a faulty electrical outlet. Our policy of only hiring licensed contractors means you can trust that our experts have met the requirements to do their job legally and safely. If you have an electrical emergency, such as a power outage, our contractors are on call 24/7 to help.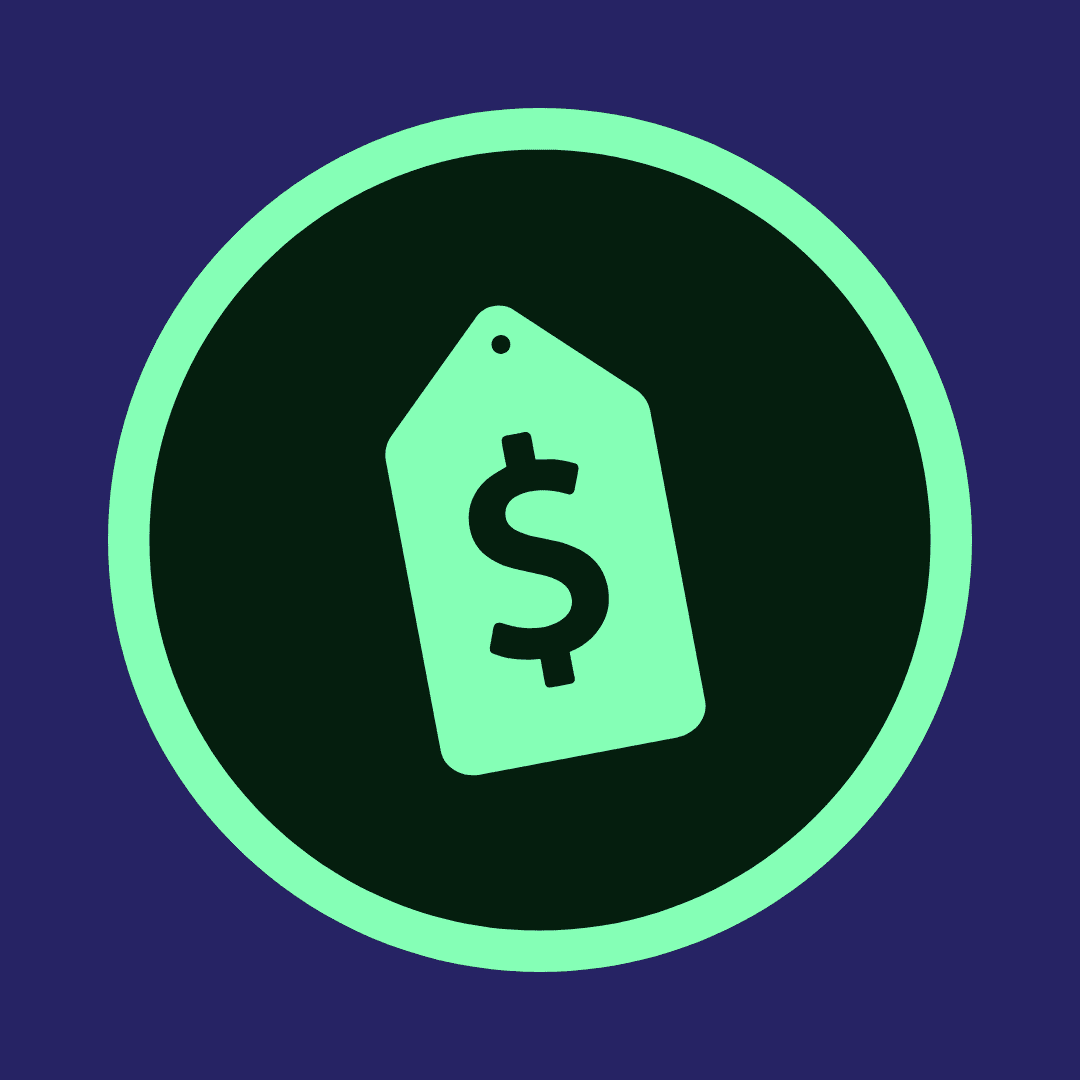 StraightForward Pricing®
We'll give you a range of options so you can find the best fit for your needs. We'll also let you know what you can expect from each option so you can make the best decision for your situation.

We'll let you know if there are any trends in the market that might impact your decision.

We want to be your partner, not just your service provider. That's why we'll give you information about the market that might impact your decision. If there are any trends that could affect your situation, we'll let you know.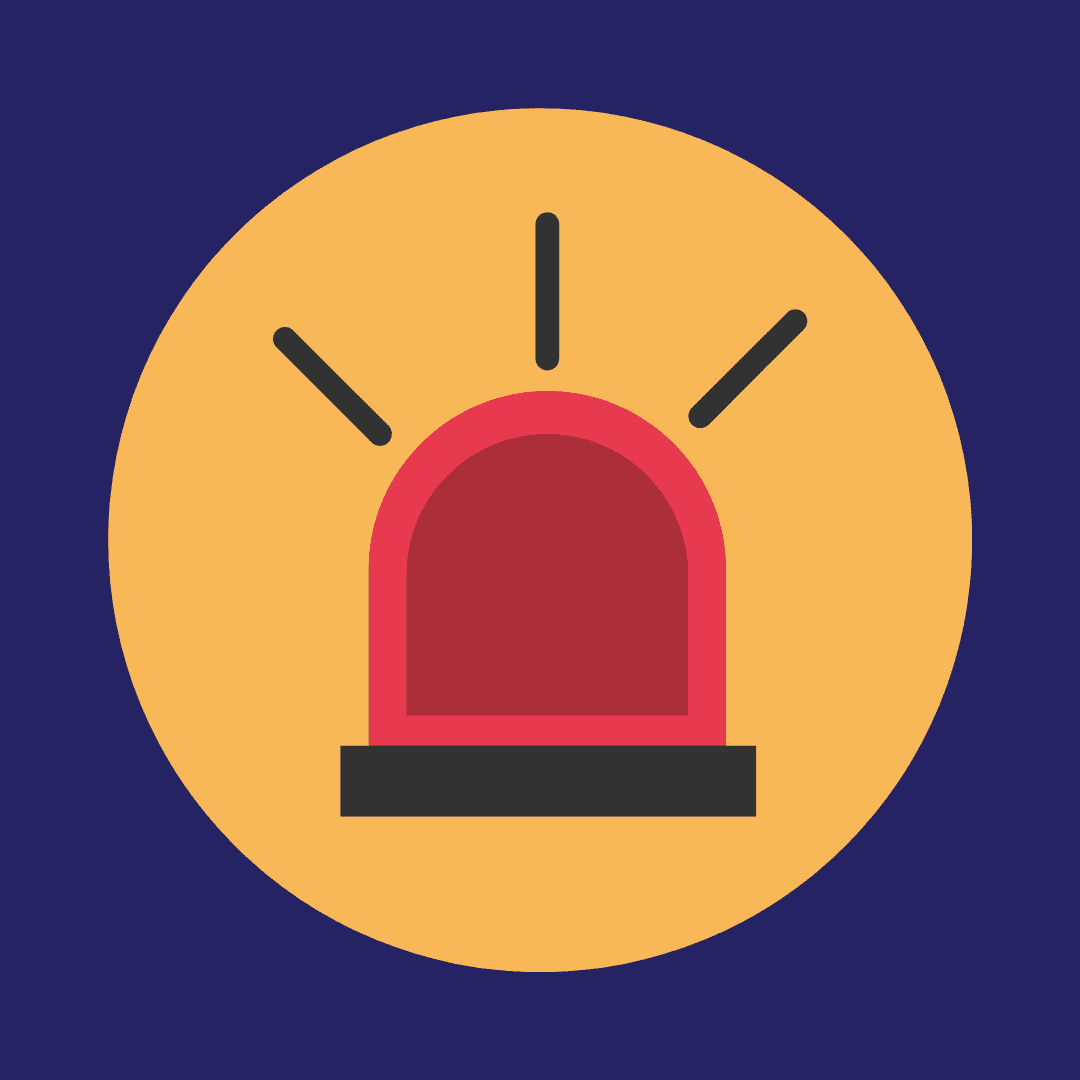 24 Hour Emergency Service
Whether you need electrical maintenance or troubleshooting done, or you need to have new electrical work completed in your commercial building, we are here to help! You can also count on us to provide top-notch electrical maintenance to keep your electrical systems in good working order and reduce the risk of electrical fires. When you need electrical maintenance or repair work done, you want it done right the first time. You also want it done quickly, without interrupting your business or day-to-day activities as much as possible.
What Makes MD Electrical Integration a Top Electrician in Atlanta?
When you work with us, you'll also get some of the best rates in the business. We work with several financing partners to offer flexible financing options to help you get the systems you need for your home or business. To learn more about our electrical services and to receive a free estimate, please contact us today!